We hope 2021 was off to a great start for everyone.
As the 1st quarter came to its end, it's an opportunity for us to make a round-up of all the latest HrFlow.ai products announcements.
As always, we spent the last months packing exciting products that our customers asked for or are sure they will love. Let's dive in.
WHAT'S NEW IN Q1-2021 NEWSLETTER:
AI Products & API
1.1 Scoring API: Announcing GemNet2 - A new state-of-the-art in online matching
1.2 Parsing API: Announcing v3.0 for Profiles, Resumes, Job Offers, and HR Documents
#1 AI Products & API
1.1 Scoring API: Announcing GemNet2 - A new state-of-the-art in online matching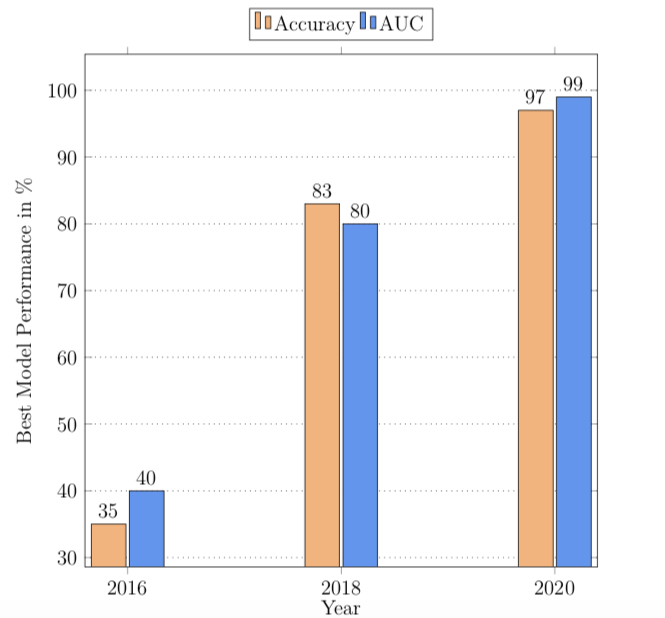 Early this year, we announced GemNet2 by HrFlow.ai that redefines the state-of-the-art of online job matching & next job prediction problem' achieving :
96.84% weighted accuracy (Vs. 83% in 2018) and 99.31% AUC on a test set of 81986 job positions
Up to 10 million predictions per second inference speed for profiles and jobs (Vs. 5000/23 seconds in 2015, cf. Keyrus report).
Today, we're very proud of the impact achieved in a short period, especially during the current Pandemic as :
millions of people cannot find work; even sectors from IT to healthcare are struggling to fill open positions.
companies are rushing to re-deploy their workforce
1.2 Parsing API: Announcing v3.0 for Profiles, Resumes, Job Offers, and HR Documents
We're delighted to announce the new Parsing API v3.0 for profiles, resumes, job offers, HR texts & documents, and job offers.
This release represents the new state-of-the-art in the HR market.
It covers:
New categories have been added: Certification, Duration, Task, Course, and URL
Performance improvements: better model predictions, better generalization to different contexts, bug fixes
Speed improvement: x12 faster for jobs & text and x3 for resumes
We also launched https://labs.hrflow.ai to allow you to try our AI layers' capabilities for free. And yes, we also launched a Youtube channel called HrFlow.ai Academy , so please hit the subscribe button ;).
#2 Connectors & Open-source
2.1 Introducing Workflows
In September 2020, we announced the HrFlow.ai Marketplace to bring out-of-the-box integrations to bridge the gap between HR data interfaces and tools.
The Marketplace has been a great success, but it was just the beginning toward less work and more flows.
We're excited about HrFlow.ai Workflows, a new feature that will allow every organization to build custom process automation for HR data and implement their unique business logic.
2.2 Introducing HrFlow-Connectors open-source initiative
The HrTech space needs more open-source initiatives. All companies are redeveloping over and over the same integrations, which they also have to maintain over time.
The HrFlow.ai Connectors initiative is an open-source project in collaboration with our community and partners to make HR integrations source code: (I) free, (ii) up to date, (iii) and accessible to all. Consequently, this will drastically reduce HR tools product development lifecycles and allow HRTech teams to focus on their core added value.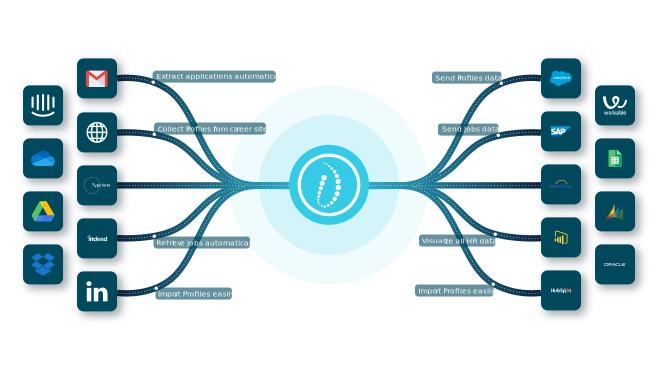 >>> Join our Github Repository
2.3 Announcing HrFlow.ai Marketplace Partnership Program
From day one, at HrFlow.ai, we always believed in joining forces as a critical factor to solve unemployment.
Earlier last month, we officially announced our Marketplace Partnership Program. This program will also be an opportunity for our partners to get access to an expanded range of benefits across the following categories by designation: AI / HR Features, HRIS Integration, Co-selling, Re-selling, Co-Marketing.
The Workflow feature described above also allows integrations with HrFlow.ai to be made in as little as a day.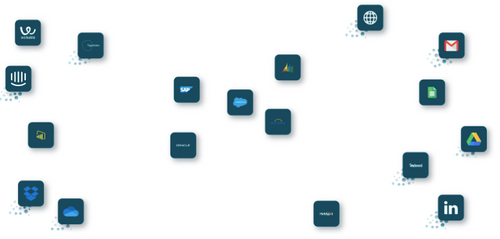 2.4 Announcing Open-jobboard, an AI-powered opensource job board
Open-jobboard is an open-source, AI-powered, highly customizable, and SEO-friendly job site.
The website is based on Gatsbyjs' front-end framework and the different AI layers of the HrFlow.ai API. The project allows companies to bring best-in-class candidates' and employees' experience with minimum engineering efforts quickly.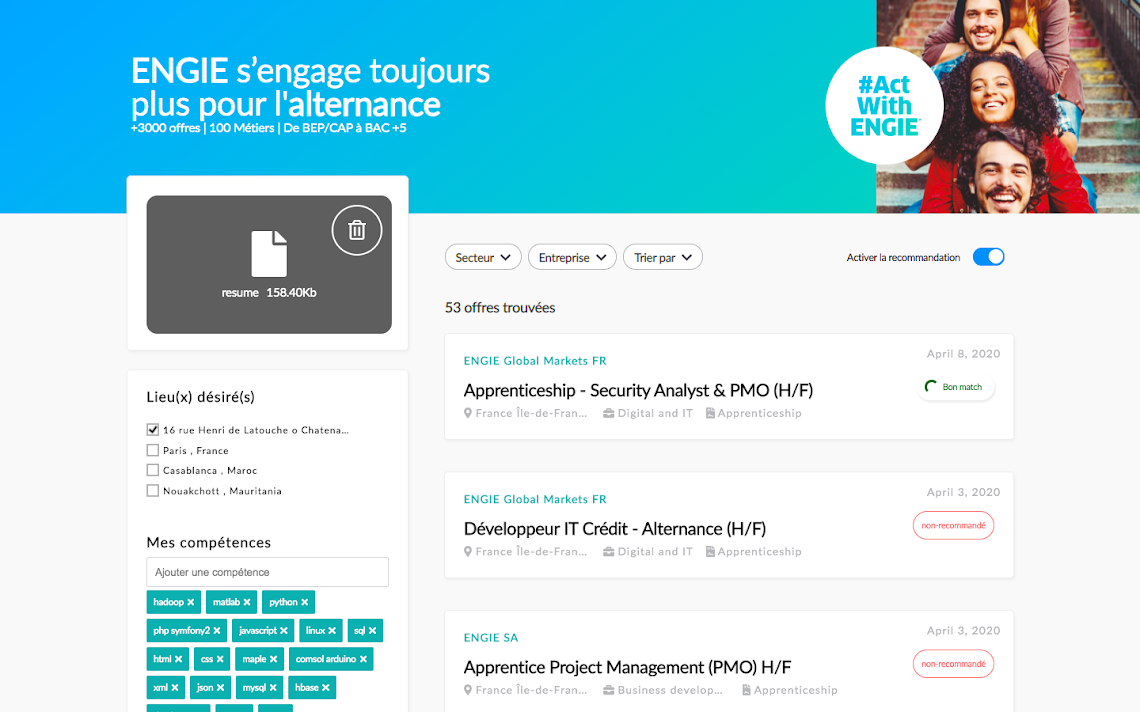 >>> Join our Github Repository
Keep Reading: