Step into HR innovation this July as three unmissable HR tech events and conferences take center stage in France, the UK, and virtually. These dynamic gatherings act as crucial catalysts, bringing together HR professionals, thought leaders, and technology experts with a common goal: to revolutionize and elevate the HR landscape.

These events present an exceptional opportunity for HR professionals and businesses to elevate their strategies, harness cutting-edge technological advancements, and propel their organizations toward an unparalleled future of success.
👇 Here is the three significant HR events occurring in July:
Recfest UK 2023
NewWork RHévolution 2023
Talent Acquisition Week
---
Recfest UK 2023
Recfest UK is a renowned and innovative recruitment festival held annually in the United Kingdom. It is a unique event that brings together talent acquisition professionals, HR leaders, recruitment agencies, technology providers, and industry experts to explore the latest trends, challenges, and innovations in the recruitment industry.

RecFest 2023 is set to surpass all previous editions, promising an even grander experience. With a lineup of over 100 industry-leading speakers spread across 10 stages, and a staggering selection of more than 70 exciting activation sites, this year's event is bound to captivate attendees.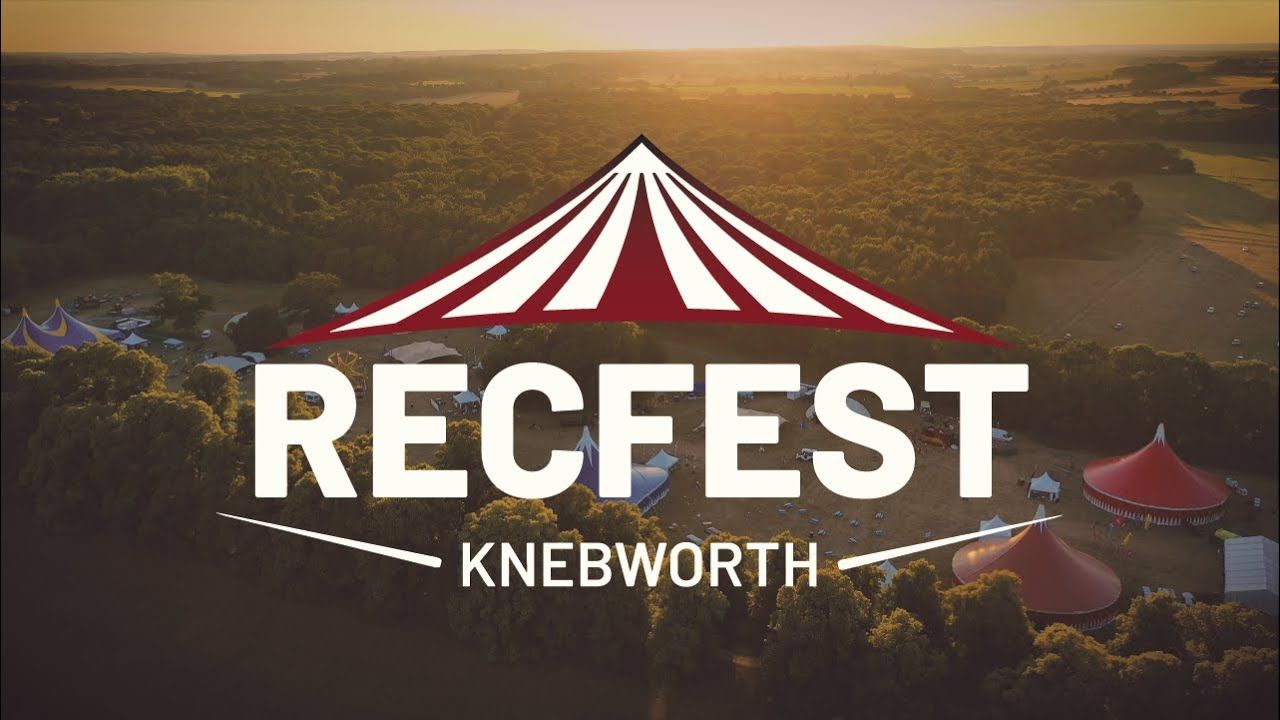 Keynote speakers:
Hung Lee, Curator, Recruiting Brainfood
Jessica Jones, Head of People & Culture, Coolr
Milly Pickles, Content Creator & Disability Advocate
Ben Gledhill, Group Talent Acquisition Director, Manchester Airports Group
Tony de Graaf, Global GTM Director, Services, Smart Recruiters
Chad Sowash, Co-founder / Co-host, The Chad & Cheese Podcast
---
NewWork RHévolution 2023
"NewWork - HR Evolution" offers HR professionals and businesses a unique opportunity to encounter chance encounters at exhibition booths, collaborate in workgroups, engage in business meetings, participate in workshops, deliver pitches, and embark on learning expeditions.

This unparalleled gathering is characterized by innovation and transformation, opening up countless opportunities for HR professionals and businesses. It serves as a gateway to explore this dynamic ecosystem, where ideas thrive and the future of work takes shape.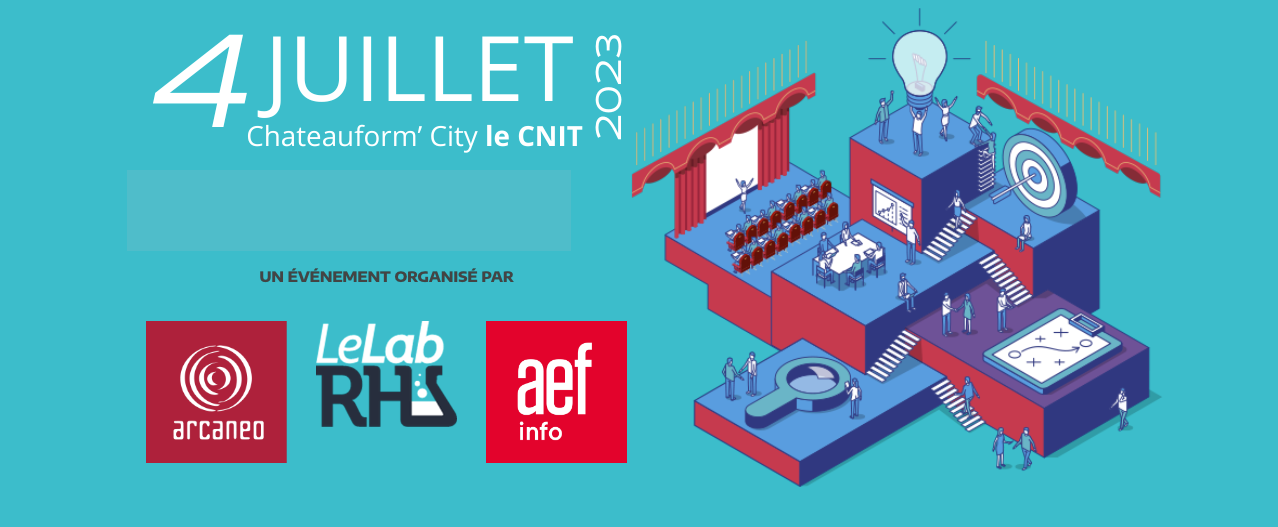 Keynote speakers:
Anne GRJEBINE, Senior Advisor Innovation RH, AIR France
François DEBOIS, Global Director for Learning Excellence and Innovation, L'OREAL
Omar ALAOUI, Behavioral Scientist, FIFTY
Jean-Roch HOULLIER, Head of Operations, Learning and Digital, SAFRAN UNIVERSITY
Romain ETAY, co-Fondateur, KLARA
Delphine Baumont, Key Account Manager, SIMUNDIA
Antoine POINCARE, VP Climate School, AXA CLIMATE
Aurélien ROTHSTEIN, CEO, ENGAGEMENT & PERFORMANCE
César RECHER, Co-Founder & Business Unit Manager, BASILE
---
Talent Acquisition Week
Talent Acquisition Week is a groundbreaking virtual event that brings together the realms of sourcing, recruiting, and employer branding strategies. It offers businesses a unique opportunity to explore effective practices and gain invaluable knowledge.

This year, the event will gather industry experts, CEOs, thought leaders, and visionaries who will guide attendees on an immersive journey, unveiling the intricacies of talent acquisition. From groundbreaking sourcing techniques to cutting-edge recruiting methodologies and from cultivating a powerful employer brand to attracting top-tier talent, Talent Acquisition Week covers it all.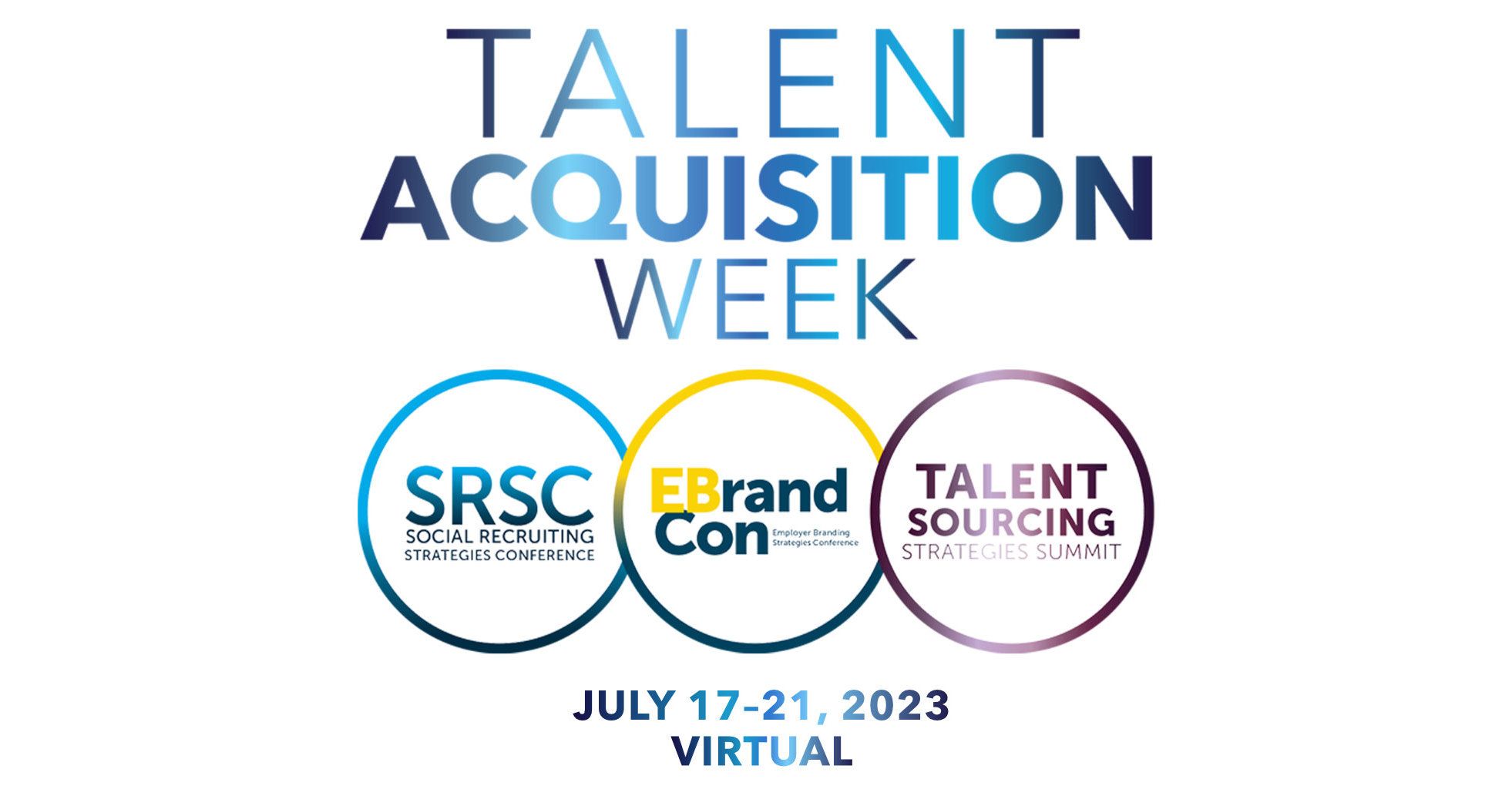 Keynote Speakers :
Michelle Brooks, Chief People, and Culture Officer Security Compass
Becky Smith, Vice President Talent Acquisition MGM Resorts International®
Matt Rimer, Director of Talent Acquisition Trinity Health
Blair Fambro Sr. DEI Recruitment Strategist - Engineering Johnson Controls
Ky Cunningham, Director, Talent Acquisition Hair Cuttery
Brian Fink, Senior Talent Acquisition Partner McAfee
Sara Fatima, Head of Global Talent Acquisition Verifone
Carmelina Lalley, Managing Director, Trust Solutions, Talent Acquisition Leader PwC
---
🤔 Are we missing an important event? let us know here: contact@hrflow.ai
If you want to connect with the HrFlow.ai team during these events and others, you can get in touch with us here: https://hrflow.ai/book-us/
---
Read more: