September proves to be a bustling month, with some of the most captivating HrTech events and conferences worldwide. These important gatherings bring together HR professionals, thought leaders, and tech experts united by a common purpose: to engage in the sharing of ideas, insights, and best practices to shape the future of HR Technology.
These September events will allow HR professionals and organizations to remain pioneers in this rapidly evolving field. Participants can gain actionable knowledge on emerging trends and cutting-edge technologies to help transform HR processes and drive organizational success.
Here's a curated list of noteworthy HR events slated for September 2023:
Gartner ReimagineHR Conference
Zukunft Personal Europe 2023
RecFest USA
Indeed FutureWorks
HR Analytics Summit 2023
HRWorld Nextech Middle East HR Summit 2023
Human Resources at CloudWorld
Talent Management Reloaded Europe 2023
HR Summit Africa
Dreamforce by Salesforce
---
Gartner ReimagineHR Conference
Recognized as the foremost gathering for CHROs and their HR leadership teams, the Gartner ReimagineHR Conference 2023 provides indispensable HR insights, strategic direction, and technology optimization advice. It is a platform for chief human resources officers (CHROs) and HR leaders to broaden their professional connections. Become a part of a worldwide community of forward-looking HR leaders representing diverse industries.

Keynote speakers:
Anna Krasniewska Shahidi: Practice Vice President and the Global Advisory Services Leader for the Human Resource Practice.
Magnus Lindkvist: Trendspotting futurologist and author.
Haben Girma: The first Deafblind person to graduate from Harvard Law School, Haben Girma is a human rights lawyer advancing disability justice.
Brent Cassell: VP, Advisory at Gartner.
---
Zukunft Personal Europe 2023
Positioned as one of Europe's finest HR destinations, ZP facilitates the exchange of expertise, trend insights, and purpose. Providing dynamic access across the HR spectrum, it connects industry leaders to pioneering startups, forming a hub of innovation, ideas, and cooperation. Moreover, ZP cultivates open dialogue, imaginative networking, and unexpected synergies, crafting a holistic and navigable HR environment.

Keynote speakers:
Anabel Ternès von Hattburg: one of the leading figures in sustainability and digitalization.
Dr. Irène Kilubi: Ph.D. in industrial engineering and a business consultant, worked for renowned companies such as BMW, Deloitte, Siemens, and Amazon.
Klaus Eck: independent communications consultant and one of the leading corporate influencer experts in Germany. As the founder of several agencies, he is a social media pioneer, keynote speaker, and content marketing professional.
Prof. Dr. Karlheinz Schwuchow: Holder of the International Management Chair at the Hochschule Bremen since 1999 and heads the CIMS Center for International Management Studies.
---
RecFest USA
RecFest presents a prime opportunity for leadership growth and networking. The presence of over 50 distinguished industry speakers and influential figures adds an enriching layer to the experience, fostering engaging discussions and thought-provoking conversations. Beyond its professional aspects, RecFest goes beyond the typical event format by creating a festival-like ambiance over the weekend, injecting a dose of energy and creativity into the gathering.

Location: Bicentennial Park, Tennessee, USA.
Date and time: 13 – 14 September 2023
Official website: https://recfest.com/usa/
Keynote speakers:
Rajamma Krishnamurthy: Senior Director, AI Center of Excellence, Microsoft
Amy Miller: Sr. Client Lead Recruiter, Amazon
George LaRocque: Founder, WorkTech
Anessa Fike: Founder and CEO, Fike+Co
Doug Hewett, Founding Partner & CEO, People Made
---
Indeed FutureWorks
The Indeed FutureWorks summit stands as the premier event for talent leaders, providing them with a platform to influence a future of improved work. Attendees can gain inspiration from engaging speakers, participate in interactive panel discussions, delve into the practicalities of AI, and have the opportunity to interact with Indeed's innovative solutions.

Keynote speakers:
Viola Davis: Award-Winning Actress, Producer, and New York Times Bestselling Author
Haben Girma: Award-winning Author and Human Rights Lawyer
Chris Hyams: CEO at Indeed
Swish Goswami: CEO of Surf, Host of the Track Limits podcast, author, speaker, and investor
---
HR Analytics Summit 2023
The HR Analytics Summit unites professionals from People Analytics, Digital HR, Employee Engagement, HR Operations, People Insights, and the Future of Work. This high-energy event explores leveraging people-related data to secure a competitive advantage, enhance well-being, and optimize talent performance. The summit's theme centers on "Mastering People, Culture, and Performance through the Use of People Analytics & Insight."

Keynote speakers:
Lei Pan, Global Head Of People Insights and Analytics, Shell
Toby Culshow, Global Head of Talent Intelligence, Amazon
Carolyn Johnson, HR and Talent Strategy Consultant, Talent Intelligence and Insights, Google
Nick Hudgell, Globa Head of People Analytics, Sanofi
---
HRWorld Nextech Middle East HR Summit 2023
The HRWorld Nextech HR Summit 2023 is a unique conference delving into the future of HRTech and Work Tech. It will decipher how business and HR leaders can strategically integrate and optimize technology for a smarter future. This one-day event in Dubai brings together global influencers, HR leaders, and tech analysts to discuss the rapid tech adoption in HR functions.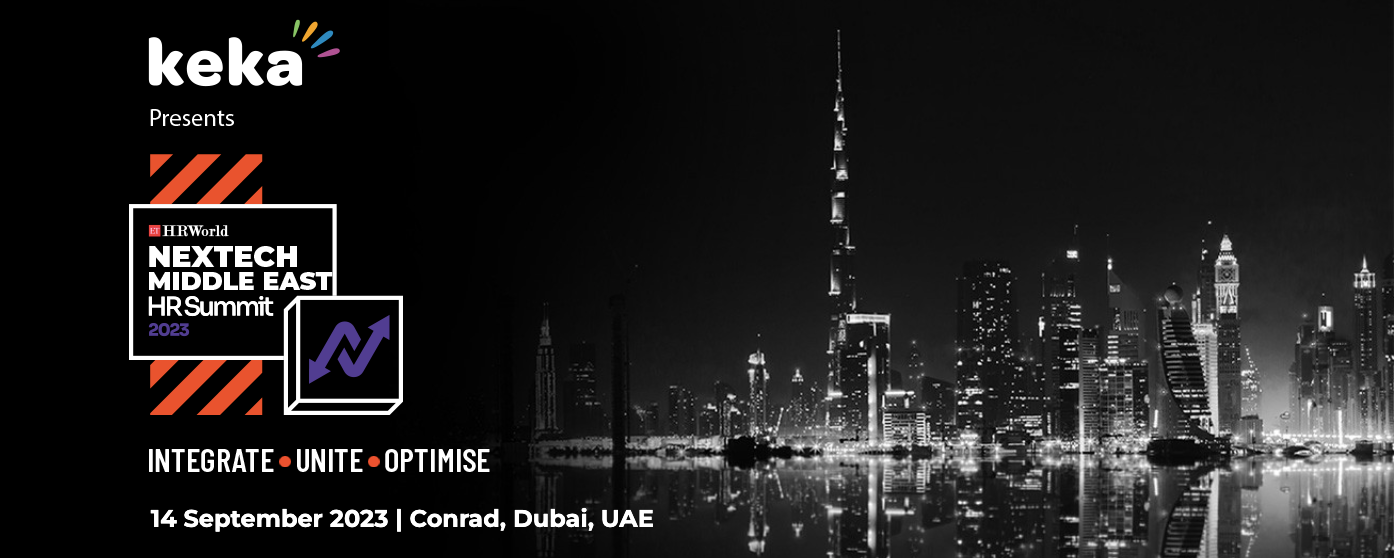 Keynote speakers:
Haithem Al Balawi, Chief Human Resources Officer, Johns Hopkins Aramco Healthcare (JHAH)
Thuraya Al-Harthi, Acting Director - Government Digital Services Unified Portal, Ministry of Transport, Communications and Information Technology
Dr. Ebrahim AlKhajeh, Human Resources Director, Abu Dhabi Customs
Dr. Rania AlGhamdi, Talent Learning and Potential Director, Johns Hopkins Aramco Healthcare
Hana Abu Kharmeh, Chief Human Resources Officer, Serco Middle East
---
Human Resources at CloudWorld
This event aims to inspire attendees with innovative ways to address challenges, reshape HR strategies, connect with peers, explore technology solutions for HR issues, and experience AI, and analytics advancements. The goal is to elevate employee experiences and amplify HR's value for organizations.

Keynote speakers:
Yvette Cameron: Oracle, Senior Vice President, HCM Global Product Strategy
Dr. Kirstin Ferguson: Head and Heart Leadership, Author, Columnist, and Company Director
Bonnie Garlin: Southwest Gas Corporation, Manager, HR Systems
Nico Moreau: Macy's, Senior Director, HR Technology, Data and Analytics
---
Talent Management Reloaded Europe 2023
Talent Management Reloaded stands as Europe's foremost event in the field, uniting all stakeholders engaged in talent acquisition, development, and retention. Gain precise insights into the latest trends, advancements, and technologies fueling effective talent management strategies. Interactive sessions and practical workshops offer attendees actionable knowledge to elevate talent management and drive organizational transformation.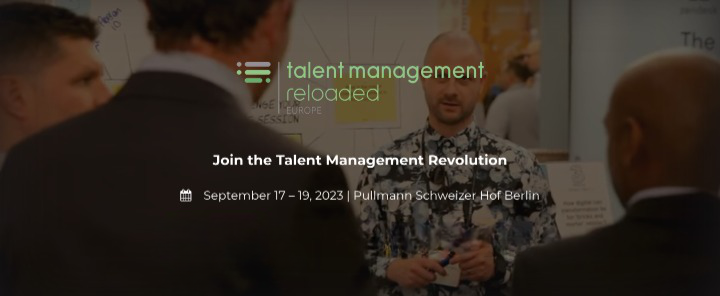 Keynote speakers:
Addie Van Rooij, Vice President Strategic Initiatives and Organisation Development, Hewlett Packard Enterprise
Veronica Motta, Director Performance Development, Adidas
Sven Hermesdorf , Head of Talent Management, Lidl International
Jakob Jäger, People Development and Learning Manager, L'Oreal
---
HR Summit Africa
This event stands as one of Africa's largest gatherings of HR leaders, talent managers, and L&D professionals. It covers a diverse range of topics, including HR best practices and strategies, the latest innovations in HR tech and AI, HR's role in Digital Transformation, and more. Attendees also have the opportunity to engage in one-on-one coaching sessions with industry experts and access various insightful sessions.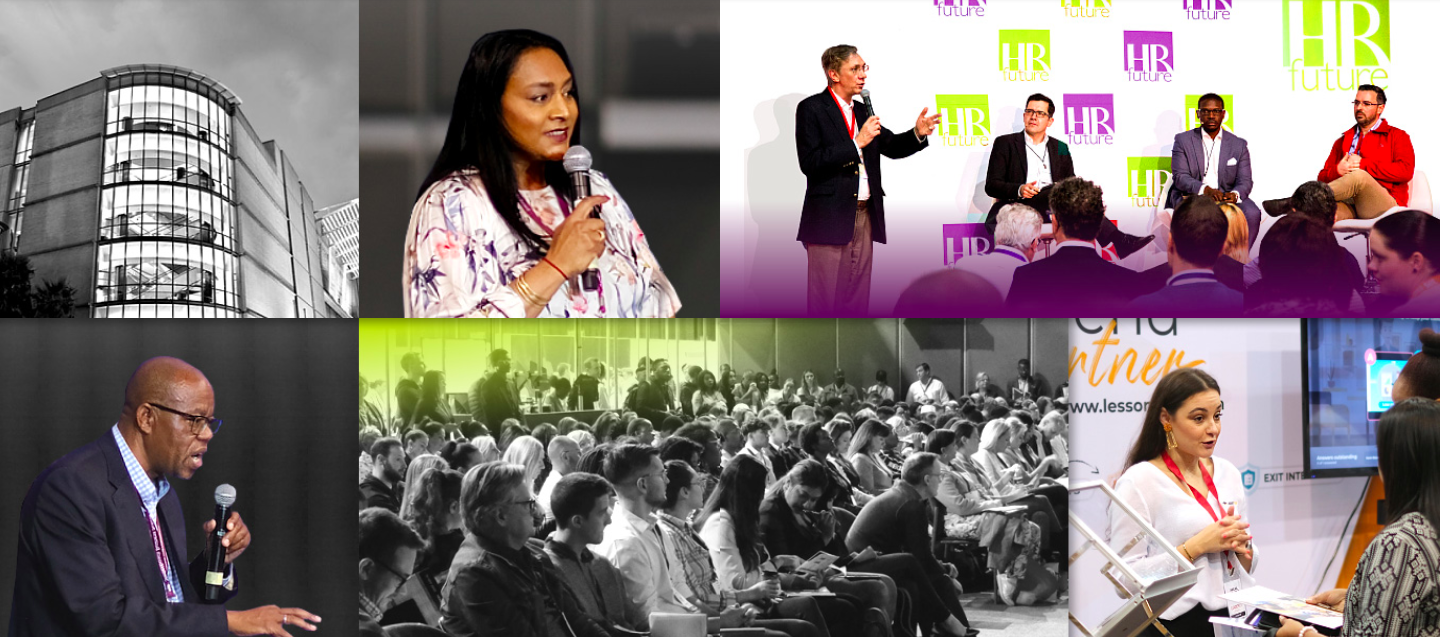 Keynote speakers:
Abena Amankwah: Regional Human Resources Director SSA and a statutory board member of Ipsos South Africa.
Avanthi Maharaj: Market HR Cluster Head (SSA) at Google with over 17 years of experience in the HR industry.
Alan Hosking: multiple award-winning thought leader in the Future of Work space and the Publisher of HR Future magazine.
Hope Lukoto: CHRO at BCX.
---
Dreamforce by Salesforce
Dreamforce is an annual event hosted by Salesforce, a leading cloud computing company. It is the world's largest tech conference, boasting over 1,500 sessions that are packed full of innovation. Dreamforce offers a unique experience that goes beyond inspiring keynotes and sessions. It is a gathering of trailblazers, where attendees can build knowledge, careers, and relationships. The event features a wide range of activities, including presentations, workshops, networking opportunities, and an exhibition floor with hundreds of vendors.

Keynote speakers:
Marc Benioff: Chair, CEO & Co-Founder, Salesforce
Sam Altman: CEO, OpenAI, AI innovator and expert. Entrepreneur, investor, programmer. Former President of Y Combinator.
Ayanna Howard, Ph.D.: Accomplished Roboticist, Entrepreneur & Educator, Expert in human-centered tech development and mentoring in engineering and computing.
Matthew McConaughey: Academy Award-Winning Actor, NY Times Bestselling Author & Salesforce Brand Partner.
Arianna Huffington: Founder & CEO, Thrive Global, Founder of Thrive and The Huffington Post, author of 15 books, named one of Time's 100 Most Influential People and Forbes' Most Powerful Women.
---
Read more :