May is a busy month for HR professionals worldwide as several significant HrTech events and conferences are taking place.
Attending these events can help HR professionals stay up-to-date with the latest trends and technologies on the market, learn best practices from their peers, and ultimately improve the way they manage human resources in their organizations.
This month, we're highlighting the best HrTech events that we think definitely deserve your attention:
Oracle CloudWorld Tour - Abu Dhabi
HR Technologies UK
HR Tech Festival Asia
Gartner Digital Workplace Summit
Connect: HR Leadership Summit UK
HR Core Nordic
TAtech North America 2023
Engage Boston 2023
---
Oracle CloudWorld Tour - Abu Dhabi
Oracle CloudWorld Tour is a global event series by Oracle showcasing cloud technology advancements, offering insights on business innovation, and featuring expert speakers on emerging tech like AI and blockchain.
This month, the event is taking place in Abu Dhabi, where attendees can learn about best practices for digital transformation, cloud migration, and how to leverage Oracle's cloud solutions to drive business success.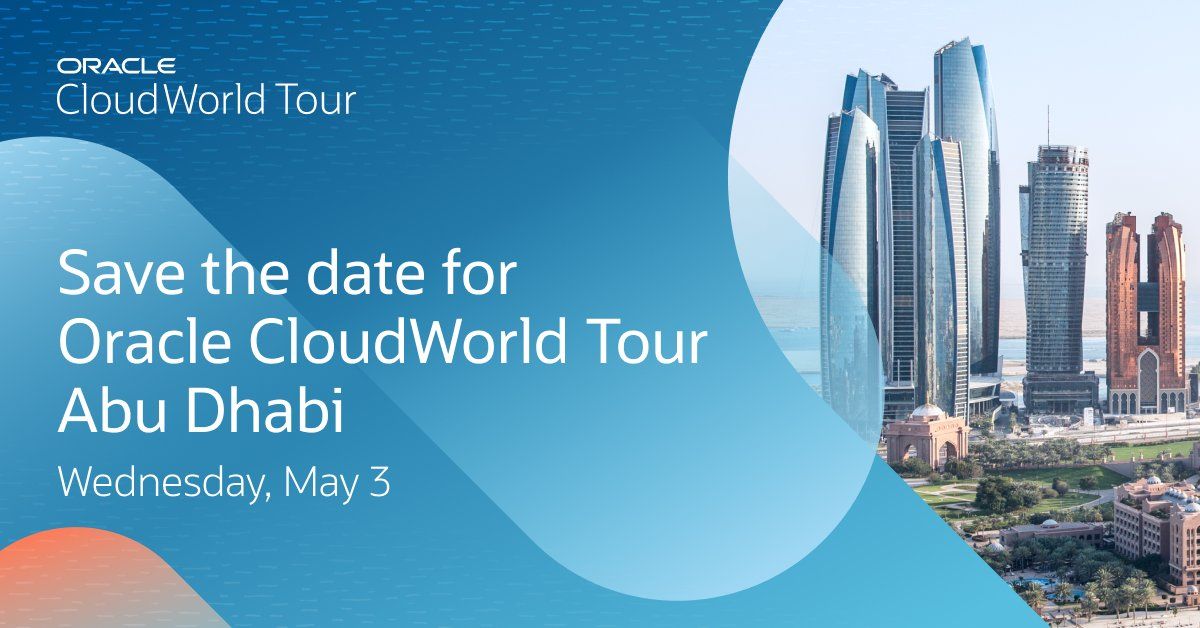 Featured speakers:
H.E. Ahmed Jasim Al Zaabi, member of the Abu Dhabi Executive Council and Chairman of the Abu Dhabi Department of Economic Development (ADDED).
H.E - Dr. Mohamed Al Kuwaiti, Head of Cyber Security for the UAE Government.
---
HR Technologies UK
The mission of HR Technologies UK is to fuel the future of HR through technology and innovation and aim to bring together the best and brightest in the HR and recruitment community to discuss, deliberate, and deliver the future of HR. The upcoming event will host over 65 technology suppliers, ranging from established global brands to emerging innovators and disruptive rising stars and create a hub of creativity, innovation, and inspiration.
Keynote Speakers :
Armstrong, Researcher, Author, Speaker
Bill Boorman, Advisor to Talent Technology Companies, Keynote Speaker and Host, Researcher, and Commentator
Karen Brookes, Board Director & Infrastructure, SIR ROBERT MCALPINE
Rav Bumbra, Advisor, Diversity Consultant, and Founder, Cajigo & Structur3dPeople
Matt Charney, Lead Talent Acquisition Analyst, HR.com
Dr Sven Elbert, Senior Analyst HCM & Talent, Fosway Group
Ben Eubanks, Chief Research Officer, Lighthouse Research and Advisory
---
HR Tech Festival Asia
HRM Asia concentrates on the issues and challenges facing the HR industry, with in-depth features and analysis of what really matters to HR professionals. The event will showcase the latest HR technology solutions and feature keynote presentations, panel discussions, and interactive sessions to cover interesting topics such as talent management, employee engagement, and leadership development.

Keynote Speakers :
Josh Bersin, Global Industry Analyst & CEO, The Josh Bersin Company
R "Ray" Wang, Founder, Chairman & Principal Analyst, Constellation Research, Inc.
Tim Sackett, President, HRU Technical Resources
Diana Wu David, Work Futurist & CEO, Future Proof Lab
Martin Laschkolnig, Founder and CEO, Institute for the Development of Potential
---
Gartner Digital Workplace Summit
Gartner Digital Workplace Summit is a world-class community of digital workplace leaders, architects, and IT executives. This event is a great opportunity to connect with the world's leading digital workplace keynote speakers and Gartner experts, to get answers for all the workplace challenges.

Keynote Speakers :
Tori Paulman, Sr Director Analyst Gartner
Helen Poitevin, Distinguished VP Analyst Gartner
Lane Severson, Sr Director Analyst Gartner
Dr. Fons Trompenaars Founder: Trompenaars Hampden-Turner
---
Connect: HR Leadership Summit UK
Connect HR provides executives with the opportunity to find actionable strategies and new solutions. During this event, attendees will be able to share and discuss real-world insights to take advantage of new trends, innovations, next-level engagement, talent, recruitment, workforce planning, and digital & retention strategies in the ever-changing workplace.

Keynote Speakers :
Ido Shikma, Senior Director of HR
Kirstie Loveridge, Executive Vice President, People & Culture
Hasan Reza, Head of Workforce Equity, Diversity and Inclusion
Priya Brar, Talent Acquisition Manager
---
HR Core Nordic
With the presence of 30+ expert speakers and 200+ HR professionals, Scandinavian organizations will share best practices on how they managed to shape and accelerate the future of work by focusing on New HR Technology, AI & Automation, talent, and leadership development, cultural & digital transformation, employee experience, and much more.

Keynote Speakers :
Selina Millstam, VP and Head of TM, Ericsson
Peter Hartmann, Director, HR Analytics and HR BI, Getinge
Natal Dank, Author of ' Agile HR' - Martin Stubben, HR Director, People Partner, LEGO Group
Camilla Hillerup, HR Director, Microsoft Danemark and Iceland
Maria Rosenkrantz Sundemo, SVP-HR, Volvo Group Trucks Operations
---
TAtech North America 2023
This event will offer valuable benefits to talent technology companies, including business-focused content, a Tech Deal Center for B2B meetings and intel gathering, and ample networking opportunities. The 2023 conference also includes the TAtech Analysts & Investors Summit, featuring leading analysts and investors in the talent technology industry.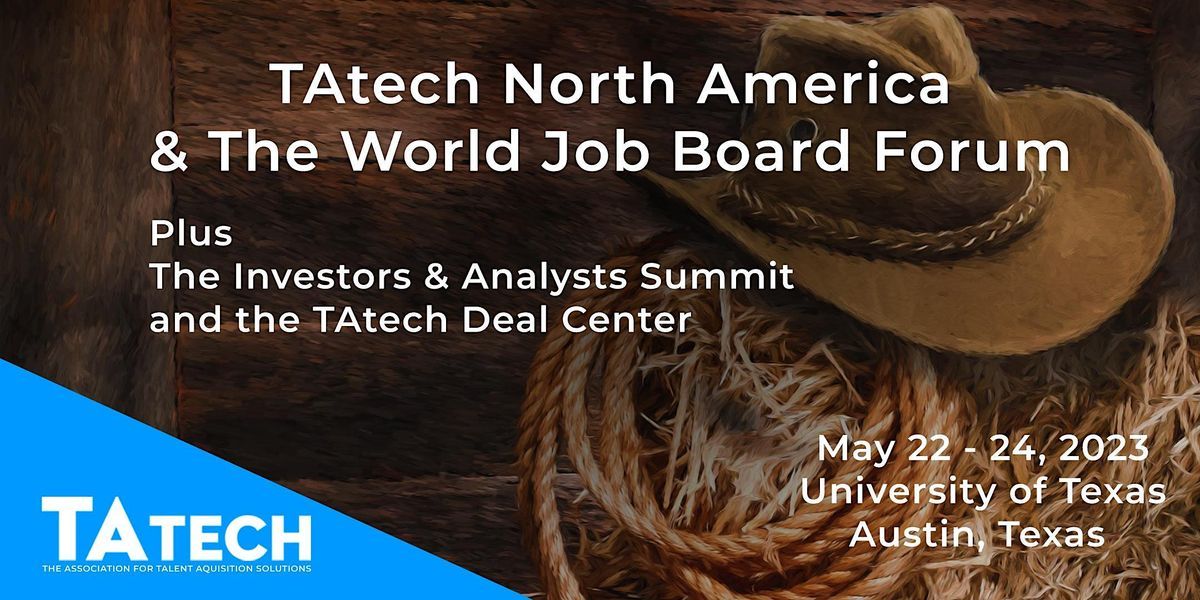 Keynote Speakers :
Renée La Londe, business and tech entrepreneur
David Crawfrod, Conference Interpreter (UN-Accredited)
Pete Lamson, CEO at JazzHR
Aaron Matos, experienced entrepreneur and recognized technology leader
Terry Baker, CEO & president of PandoLogic
---
Engage Boston 2023
Engage is an annual event that helps staffing firms stay ahead of recruitment trends by providing a platform to learn about digital transformation. Attendees can hear from Bullhorn leaders on product development, explore technology innovations and best practices, and network with industry peers and partners. By attending Engage, staffing professionals can gain valuable insights and tactics to apply to their own business and stay competitive in the industry.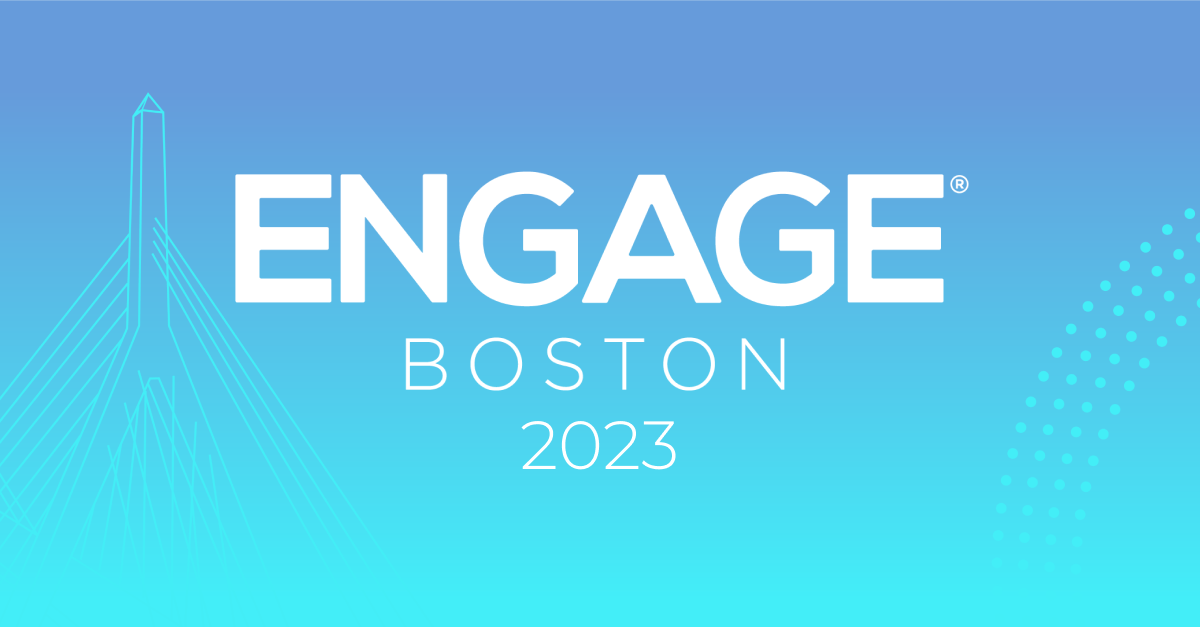 Keynote Speakers :
Erik Weihenmayer, World-class blind adventurer
---
🤔 Are we missing an important event? let us know here: contact@hrflow.ai
If you want to connect with the HrFlow.ai team during these events and others, you can get in touch with us here: https://hrflow.ai/book-us/
Read more: